I am passionate about making science inclusive and engaging. Here are some of the ways I have worked on these goals:
Former President (2021-2022) and former Vice President (2020-2021), That's Life [Science]
That's Life [Science] is a graduate student-run life science blog. In addition to being part of That's Life [Science] leadership, I am a regular contributor. I enjoy writing about scientific concepts and recent discoveries in a way that everyone can find interesting. You can view my blog posts here.
ESSA-Forêts Annual Field School at Beza Mahafaly Special Reserve, University of Antananarivo
During my field seasons in 2018 and 2019, I gave bilingual lectures on my research as well as hands-on methods training (microbiome sample collection, mouse lemur live-trapping) to Malagasy forestry Master's students from the University of Antananarivo's annual field school.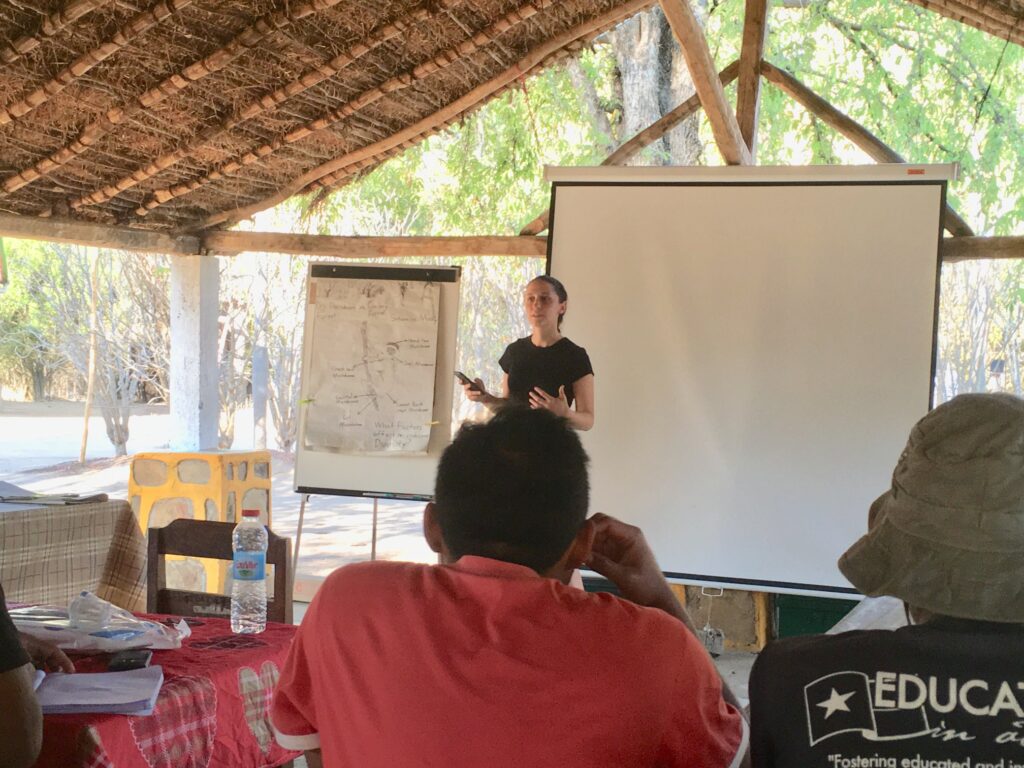 Youth Outreach
In October 2017, I organized and ran a native garden scavenger hunt as part of a local Girl Scouts animal habitat badge event ran by UMass graduate students.
In July 2018, I designed and led a hands-on comparative primate anatomy workshop for underprivileged 9th grade girls through the Girls Inc. STEM program, Eureka!.
Since 2019, I have presented my research and information on conservation in Madagascar at a local elementary school's annual "Lemur Day." These presentations are interactive and include exploration of lemur skeletal remains and bone casts with the classes.
Since classes have gone virtual during the COVID-19 pandemic, I have delivered grade-appropriate presentations of my research to virtual biology classrooms. I am available to talk about lemur conservation, microbiomes, and a wide range of related topics to any virtual biology class.